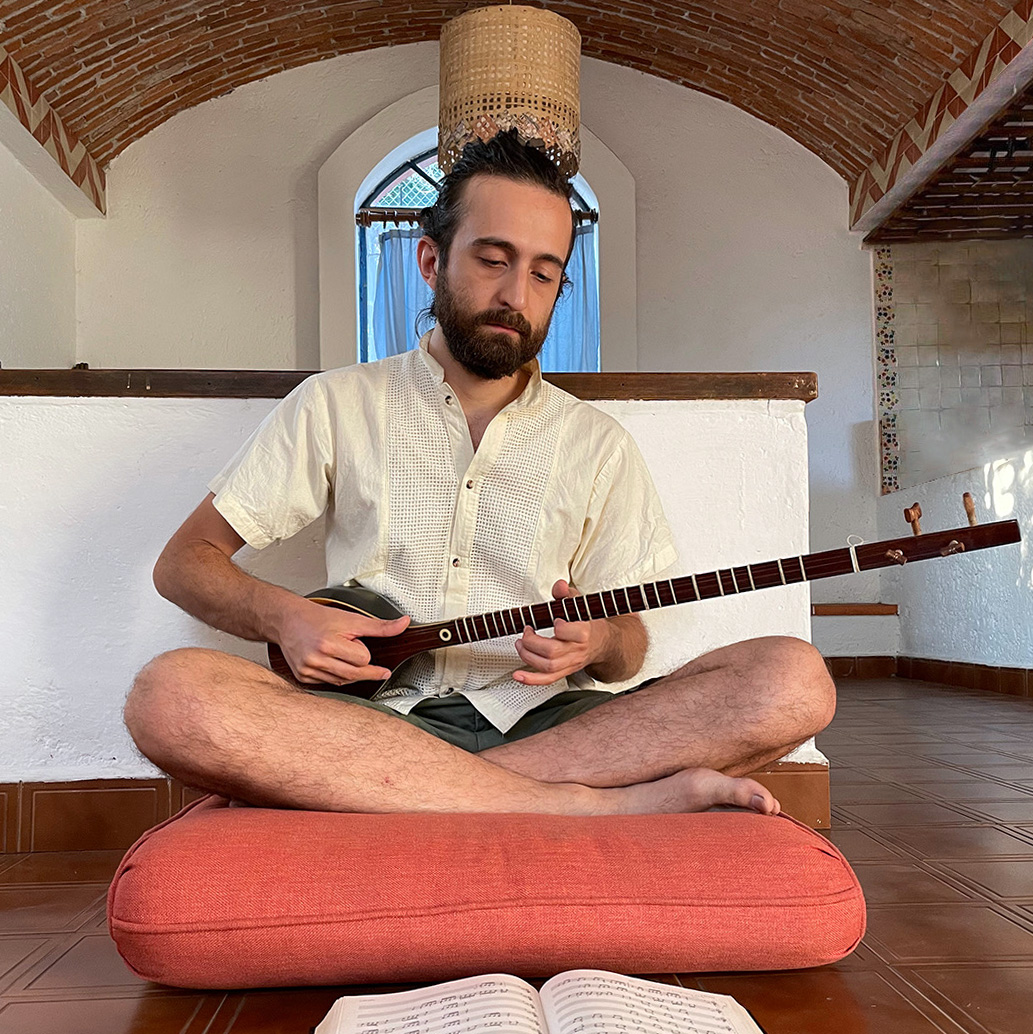 Mani Nilchiani is an Iranian designer & musician based in NYC. In his music, he explores the notion of home as an evolving in-transit space of memory. He uses elements of Iranian classical music (Radif) to retrace, explore and retell a story of displacement while researching future-facing sonic spaces. Mani is the co-founder of Disco Tehran, an international culture platform, dance party and live performance project featured in New York Times, New York Magazine and Vice Noisey among others. He's a software design lead at IDEO where he helps interdisciplinary design teams bring provocations, prototypes and products to life.
He received his MFA in Design & Technology from Parsons School of Design where he has occasionally taught.
Here are the teaching materials.